If you're a content marketer, you're probably struggling to find or create enough content to fill your editorial calendars and keep your audience engaged, which begs the question: Should you be creating your own content, or curating content by others? And if both, what's a healthy balance between curated and created content? Finally, how can you share it all in a way that engages your audience and ultimately helps grow your business?
Below you'll find some of our favorite tips for striking the right create-to-curate balance.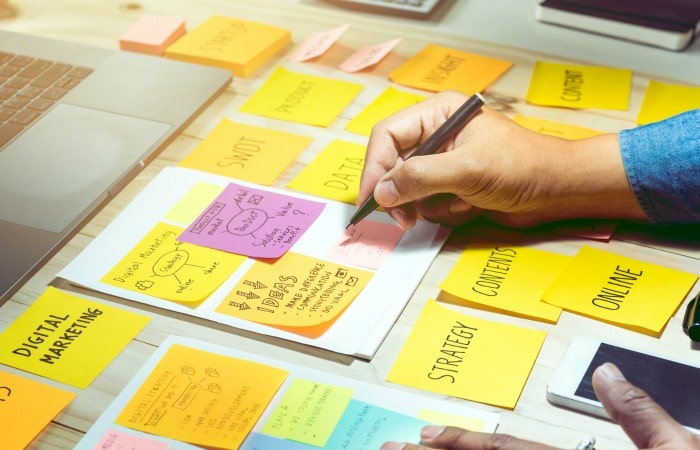 The Create-to-Curate Ratio
As you well know, content marketing can be time and resource intensive. At Social Factor, we believe the best way to maintain a healthy posting cadence and an engaging content mix is to create and curate content. But what's the right balance between the two? Usually, it depends on the amount of time, resources and budget your organization can commit to content marketing. Here we'll think through what amount of content creation and curation is right for your business.
But first, let's discuss the benefits and drawbacks of each approach. Typically content creation is much more time and resource intensive, but offers your brand a chance to demonstrate its unique perspective and expertise. Content curation, on the other hand, can be quicker and easier, which helps to fill your content pipeline. However, it often shines a light on other publishers and content creators instead of your own brand.
At Social Factor, given we devote much of our time and resources to our clients, we often lean more heavily on content curation than creation. But, we do our best to ensure that when we do create content, it is high-quality and impactful. In order to have ample content yet also demonstrate thought leadership, we aim for a 70-30 ratio of curation to creation. About 70 percent of the time, we curate content from other industry thought leaders and online publishers (but never competitors). Around 30 percent of the time, we create our own original content. Of course, this varies from week to week, but is helpful to guide us as we plan.
Before determining the right ratio of curation to creation for your brand, consider your time and resources. Do you have a dedicated graphic designer or writer on staff with free time? If so, you may want to make content creation a more regular part of your marketing efforts. If you and your team are strapped for time and budget, however, you may want to lean more heavily on content curation.
Creation vs. Curation: Content Types and Best Practices
Now that you've determined how often you'll create content versus curate, let's talk through some potential content types and best practices for each category.
Content Curation
Good content curation typically involves finding relevant articles, blog posts, graphics, infographics, and videos to share on your social media and other marketing channels from non-competitor brands — think industry publications and online magazines. At Social Factor, we've developed a list of top content sources in our industry, like Social Media Today, MarketingProfs and Social Media Examiner. We browse these sources for trending news and helpful tips when creating content calendars. We also create Twitter lists of top sources, subscribe to email newsletters, search trending keywords on Google News, and set up Google Alerts for popular topics. This way, potential content for curating pops up in our inbox and comes across our Twitter feeds regularly, making content calendar creation a more organic and less stressful project. Another great tool for content curation is Flipboard – a website and app that allows you to view articles by any number of topics.
When curating content, be sure to make it your own and demonstrate thought leadership by sharing your unique perspective on the subject, but also be careful to acknowledge the content source by tagging or thanking the author. Unless you're sharing an article or blog post where the source is obvious, not crediting the author could be tantamount to plagiarism. When in doubt, give credit.
Content Creation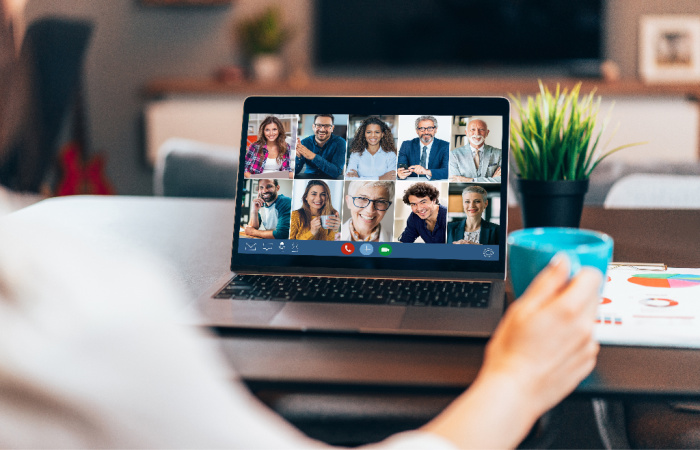 Some of our favorite types of content to create include blog posts (like this one!), whitepapers, webinars, infographics, graphics, videos and Facebook Live.
It's important to note that some content can be more time and resource intensive to create than others – like videos and whitepapers – while some types are easier to create – like graphics and blog posts. Keep this in mind as you plan upcoming content. We recommend planning ahead at least one quarter in order to map out what content you'll create, how you'll create it, and on what topics. Whatever the content type, be careful not to stray too far from topics that are relevant to your business, as you risk losing credibility if you do.
Content Creation Nurtures the Sale
One important differentiation between created and curated content is that created content typically offers a stronger opportunity to sell. Because created content can be branded (always add your logo!) and is often hosted on your website, be sure to "gate" it in a way that nurtures a sale. For instance, for a white paper, request an email address before someone can download. For a webinar, request contact information in exchange for registration. And for a blog post or infographic, include a call-to-action to learn more about your brand's services or to get in touch. Once your created content is posted online, be sure to track engagement and follow up with people who've engaged, whether by sending an email or giving them a call.
After You Post
Finally, whether the content is created or curated, remember to always engage and always measure. Social media offers a forum for two-way dialogue, so "like" or reply to any comments you receive. Regularly measure engagement with your content to see what is performing best, and create or curate similar content to your top performers.
Are you still feeling stumped by the create-or-curate debate? Social Factor is here to help. Get in touch to discuss your strategy or subscribe to our content marketing tips here.