Leveraging User-Generated Content for Your Social Strategy
Do you have a social media strategy? Do you have a real, actionable plan for meeting your week-to-week and month-to-month social media goals? If you do, congratulations! Feel free to go about the rest of your day crushing it on social media. If you don't, then listen up, because it's time to talk about one of the tools that should be part of your social media toolkit. Today we're talking about user-generated content.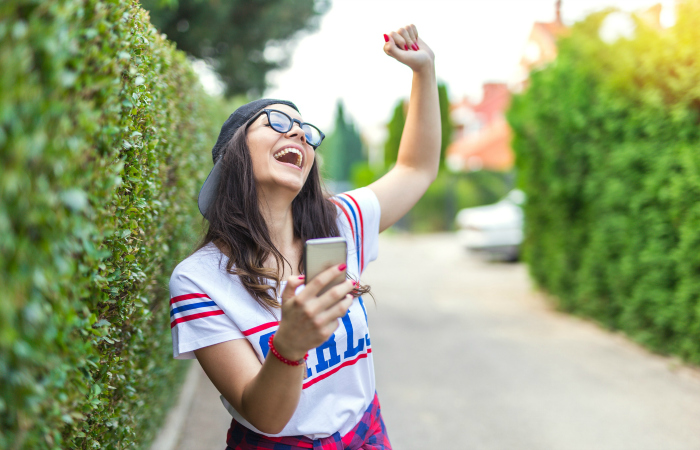 This might sound scary to you. You might not think that people want to interact with your brand or product in a personal way. But perhaps more than any other strategic component of your social media strategy, user-generated content creates the opportunity for your fans to create a real, tangible connection to your brand that they share with their entire network of friends and family online.
A report from Nielson Global found that user-generated content is trusted 42 percent more than other media on social. Think about it. If you see a cup of coffee that your favorite coffee shop posted, are you more likely to remember that post or a post of your friend at that coffee shop sharing about how amazing that cup of coffee was? It's a pretty easy question to answer, and it becomes even more obvious when you think about how user-generated content is a direct connection to creating word-of-mouth.
So how do you successfully launch a user-generated content campaign? Here are some steps to get you started.
1. Develop a unique brand hashtag for the campaign.
The first step in getting user-generated content is actually finding it. If you can't find it, you can't use it. Create a hashtag that is specific to the campaign, attention grabbing and isn't currently being used online by another initiative or brand. You can also ask users to tag you social media handle in their post. By asking users to use your campaign hashtag and tag you in the post, you'll increase the opportunities to find and utilize their content.
2. Choose the right social media platform.
You want to choose a platform in which you can engage with your followers, access their images, and share visual content. Instagram and Twitter are great choices for procuring user-generated content because of the flow of the platform's content and access to the images they post. Facebook is a great vehicle for sharing content that is procured from other platforms, but Facebook's privacy settings may make it difficult to access what users are sharing. The other consideration is where you followers are. If your follower base is larger on one platform than the other, then consider using the platform that you can more easily engage a larger group of users.
3. Create an incentive for users to get involved in the campaign.
If your audience is already highly engaged with you and your content, you may not find it necessary to incentivize them to share content. However, for most campaigns, you'll see a higher volume of responses if you offer a reward or prize for the users' involvement. If you think engagement will be high, the incentive could be as simple as sharing their photos specifically as fan spotlights. However, you may also consider doing a giveaway of your product or a product from a strategic partner.
4. Promote the campaign with a paid media strategy.
There is one definite way to make sure your user-generated content campaign gets in front of your fans — paid media. Through Instagram and Twitter, you can use their targeted advertising platforms to make sure your campaign is seen.
5. Be sure to explain upfront how users' images will be used.
Last but certainly not least, you need to obtain the legal right to share the images users are sharing with you. You have a hashtag, your ad campaign is ready and your tagline is amazing. But you need to make sure you can legally share the images. This is a common aspect to overlook in creating a user-generated content campaign because you assume that you have the right to share your followers' images. However, this legal necessity doesn't have to derail your efforts. You can define the terms for sharing images in your original campaign post on social media or link to a page on your website. For Instagram specifically, you'll want to consider asking with a comment on the user's post, ask the user through a direct message, or include a copyright waiver in your brand ambassador or influencer contract.
Now, it's time to put these steps to action. Think about your brand, the message you want to tell on social media, and how to best articulate that message in a way that engages your followers. If you're on the path to user-generated content glory but are unsure of how to execute your vision, Social Factor can help. Our team of digital experts can take your vision from dream to reality. Contact us today!