Snapchat Redesign: What Do You Think?
This week, Snapchat unveiled a redesign that will change the way users view the Live Stories and Discover feeds. It is still too early to gauge a solid reaction to the update, but what does this update mean for brands and advertisers?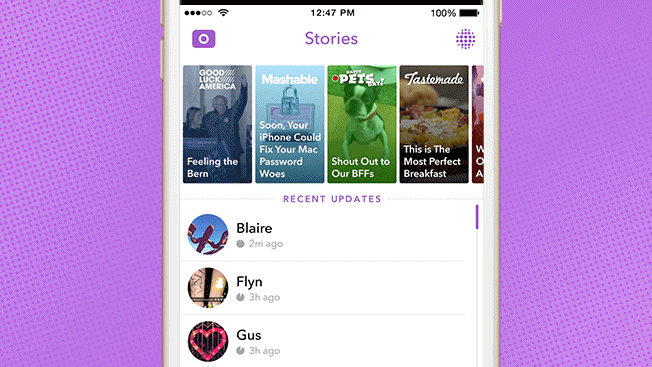 Snapchat logs 10 billion video views per day, (spread over 100 million users) making it one of the most widely used and rapidly growing social media platforms. But until the launch of the Discover feed in January 2015, brands had no real way to quantify this virtual gold mine. The Discover feed gave brands a way to reach consumers on a regular basis, with most users checking the app multiple times a day. The number of brands advertising on the platform has increased since the release, but the newest update makes Snapchat even more advertising friendly.
The redesign takes content once hidden behind a button on the Discover page and puts it front and center, mixed in alongside Live Stories and the content posted by users' friends. It also adds a "subscribe" button, allowing users to follow channels they enjoy, and by doing so, adding it to their "recent updates" section. This allows users to further interact with their favorite brands and stories on Snapchat.
When we first opened the app after the update it seemed intrusive having branded content interspersed with our friends' stories, but the more I use it the more I enjoy it. While Snapchat's design overhaul may take some getting used to at first, we believe that in the long run it will create a larger space for brand creativity and give brands closer interactions with users.
With the new update there are more opportunities for brands to reach consumers via Snapchat. Need help navigating these opportunities? Contact us today!