Is Your Website Really Mobile Friendly?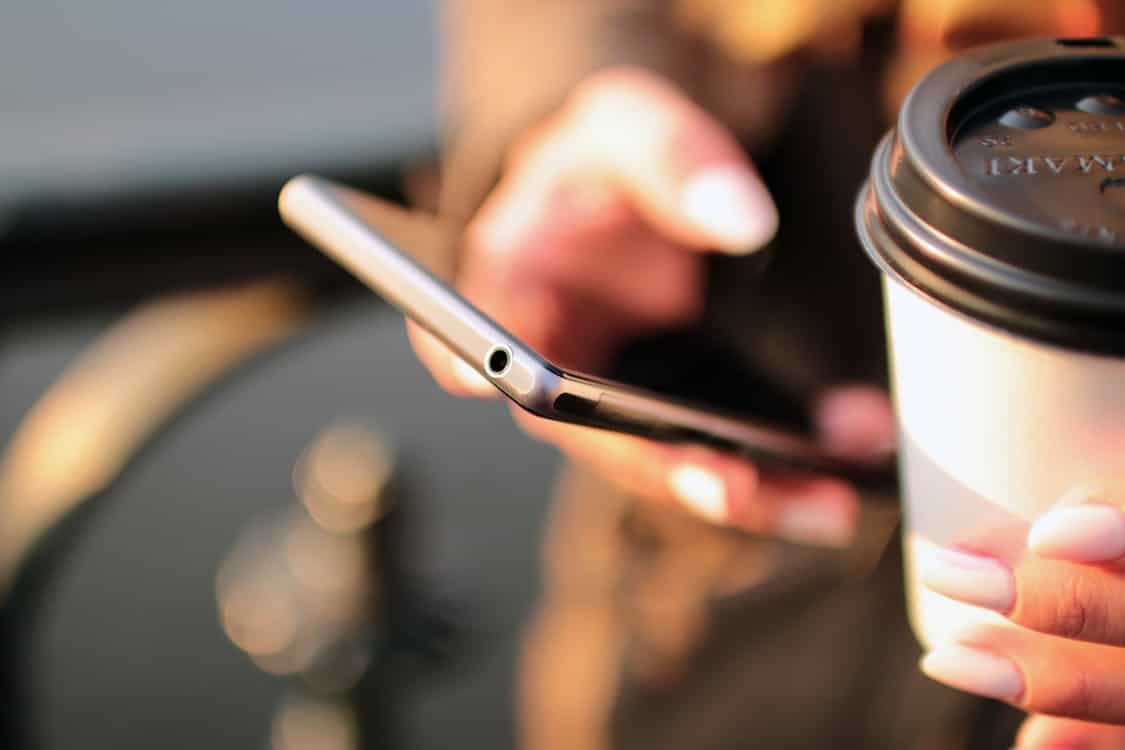 Making your website easy to use on mobile devices is becoming increasingly important for any business, as 55% of web usage in the United States is attributed to mobile. Consider this: even if you already have your website on mobile, are you sure you're doing it right?
We broke it down into 10 steps that should help keep you on track, while making sure that your mobile website is actually user friendly.
1. Be able to answer the question: "What information are mobile users looking for on my website?"
If you can't answer that question, you probably aren't putting what they need at their fingertips. Are they trying to get in touch with you, find information about your products or services, or trying to shop online? Figure out their priorities before just moving forward on your own; they may not match up.
2. Responsive or mobile-specific formatting?
Make a decision regarding which design you want to use based on ease for the customer. The information that customers are seeking in Step 1 should help you make that decision. If your visitors expect to experience and read all of the same information on your website as if they were on desktop, consider a responsive design. If they are expecting a concise, simple way to access information that is well-formatted for their specific device, mobile might be the way to go. Regardless, it's important to make sure you have the most convenient format ready for your mobile visitors.
3. Is your mobile site optimized for search engines?
Your mobile site's SEO is taken into account for your rankings on search engines. Make sure that your title tags and keywords are incorporated into mobile just as much as they are on your desktop site. Note that both mobile-specific and responsive are fair game for SEO.
4. Are your navigation buttons clickable?
Since most mobile devices are touch screens, it's important to ensure that your visitors can easily click on the buttons regardless of the size of their fingers. If your links and buttons are too clustered, it can result in your visitor accidentally clicking the wrong thing, getting frustrated, and leaving your site without accessing the information they need.
5. If your site is eCommerce, test the shopping experience
Just because your eCommerce site works seamlessly for desktop, it may not have translated well to mobile. Pretend you are a customer and are trying to buy something, and walk yourself through the process. In this step, it's even more important to make sure the buttons are clickable. Losing a sale over something that is as easily fixable as mobile formatting shouldn't be on your list of worries. Make sure you go through the whole sales process – your checkout process should be quick and easy to navigate on mobile.
6. Consider how visitors are connecting to your site

Most mobile devices such as smartphones aren't always connected to WiFi like desktops. If your site has content and features that require a high-speed connection to load, it may be time to reconsider how that content is presented on mobile. Make sure that your mobile site is universally accessible regardless of what carrier the visitor has, and that it doesn't require too much data to load. You wouldn't want your customer to be charged by their carrier for heavy data usage just to load your homepage.
7. Make the mobile experience visually appealing
Incorporating visuals that work with only your desktop site can hurt your mobile experience. Since screen sizes on mobile devices are much smaller, it's important to make sure that the visuals are appropriately sized and aren't pixelated or improperly condensed.
8. Think beyond the mobile site
Would the content that you provide on your mobile site work better in an App? A question that all eCommerce sites should ask is, "Would a customer's shopping experience be more streamlined in an App?" Make sure to check the data on which types of mobile devices are being used to access your site before you decide. If you think that an app would better accommodate your customers, create a mobile landing page that directs your visitors to download the App before they enter your mobile site.
9. Do your research
Make sure you understand your mobile visitors' behavior before making changes to your website. Are more tablet users accessing your site than smartphone users? How much time are they spending on specific pages? Which pages get the most mobile traffic? The answers to these questions will help you develop an idea of the mobile visitors' priorities for which type of information they're looking for, and will give insight to each of the previous steps.If you're able to learn about the user experience through usability testing, all the better! Making sure you thoroughly understand your customers' behavior is an integral part of every marketing effort.
10. Revisit this checklist as your company evolves
With time, your business may evolve to accommodate the changing market and customer behaviors. Even as your business grows, the focus of your mobile visitors may change. Make sure to repeat Step 9 to assess which changes are taking place and decide what should be done to incorporate them into your mobile strategy. A good rule of thumb is to look at the data and revisit this checklist quarterly.

Need more information on executing a mobile strategy? Social Factor can help! From deciding whether mobile-specific or responsive formatting is right for you, to helping with search engine optimization, Social Factor can be your sherpas. Start a conversation with us today and see what a customized social strategy could do for you.