Which Brands Scored the Most Points During Super Bowl 2020?
The big game has come and gone. In the end, the Chiefs took out the 49ers 31-20, and secured their first ring in 50 years. It was a year for records. At 25, Chiefs' quarterback Patrick Mahomes was the youngest quarterback to ever win a Super Bowl. Chiefs' coach Andy Reid also set a record as having the most wins of any coach before a championship win (152 total).
Beyond the game itself, users on social media set their own records regarding game hashtags. The biggest winner was #SuperBowl, which received 2,372,132 tweets on Twitter, according to TweetBinder. But now, after all of the confetti, it's time to find out which brands scored biggest and which commercial came out on top. Here are the five brands that scored the most points during Super Bowl 2020.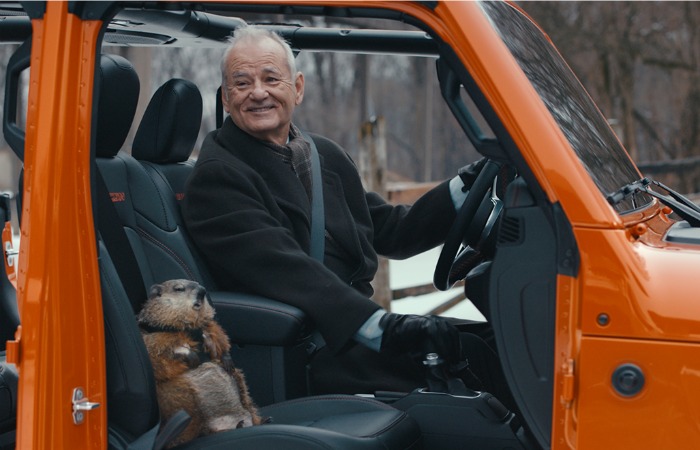 Jeep
Jeep's "Groundhog Day" redo scored highest during the Super Bowl. Not only did it touch on the spirit of nostalgia, but by incorporating as many elements from the original movie as possible, (including Bill Murray, who famously does not do commercials) the spot garnered more impressions on social media than any other commercial — a whopping 76,043,887, with an attention score of 98.53%.
Google
Google's ad about remembering "Loretta" brought tears, and social media recognition. Ringing in at number two in popularity (for emotional engagement), viewers had mixed feelings about the implications of the ad. On the surface, it appears to be an elderly man keeping memories of his deceased wife, and those who saw it as such were touched. Others saw it as a reminder that Google tracks everything, and the negative implications of what that means for privacy were on stark display.
Doritos
Sam Elliott's dancing mustache brought laughter to viewers, and plenty of social engagement for Doritos. Coming in at number three on the list, this ad didn't bring in as many tweets as some of the others, but it did bring in more retweets (close to 3K) than any other ad. It's worth noting that, according to Ipsos, people responded more positively toward this ad than any other.
Amazon
What was life like before Alexa? That's what Amazon's Super Bowl spot questioned. With carrier pigeons, journeys through the wild west, witches stealing pants, and Ellen DeGeneres, Amazon proved it could draw an audience. While not the biggest winner of the night, it was the most-watched ad on YouTube.
Facebook
This year was Facebook's first year to advertise during the Super Bowl, and it's "Ready to Rock" ad didn't disappoint. Coming in number five overall, Facebook garnered a large social reach over multiple platforms. It was the second most-watched ad on YouTube, and was ranked number two in overall popularity by iSpot.
This year, brands spent as much as $5,600,000 for each 30-second ad during the Super Bowl. Jeep was the big winner overall, but brands like Discover banked on a longer-term recognition strategy by sharing two ads, and Tide went all-in with four separate Super Bowl spots. Only time will tell which brand garnered the highest ROI from its big game investment, but considering the Super Bowl is one of the most tweeted days of the year, chances are, they're all winners. Need help developing a winning strategy for your brand? Contact Social Factor today!