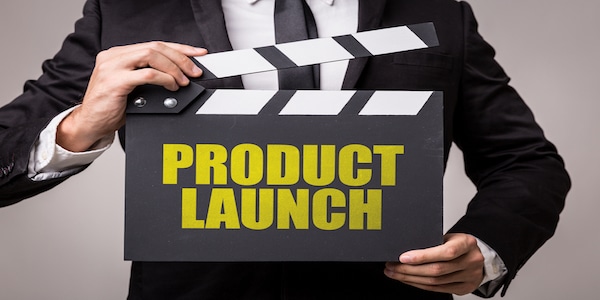 Social media is where consumers are, and what your customers use daily to keep in touch with their brands, their friends and their kitten memes. So, if you have a new product, social is the least expensive option with the largest reach to help with a launch. The optimization of your brand's social media channels is now essential to product launch success. It's more than a Facebook announcement, and can't be summed up in 140 characters. So how do you use social media to promote your new product?
1. The Hashtag
The hashtag is a recurring element in the social media discussion, and is crucial in product promotion. When launching a product, it's useful to attach a hashtag to encompass the message you're trying to send to consumers. One standout example of this tactic is the hit HBO series Game Of Thrones. Prior to the premier of season seven, the show's social posts contained the ironic, but on-theme hashtag #WinterIsHere. Its Twitter account replied to conversations regarding the warm, summer weather by sharing a winter-themed gif along with the hashtag. When fans of the show tweeted the hashtag a unique "Hashflag" graphic of the show's ultimate villain, the Night King emerged, too.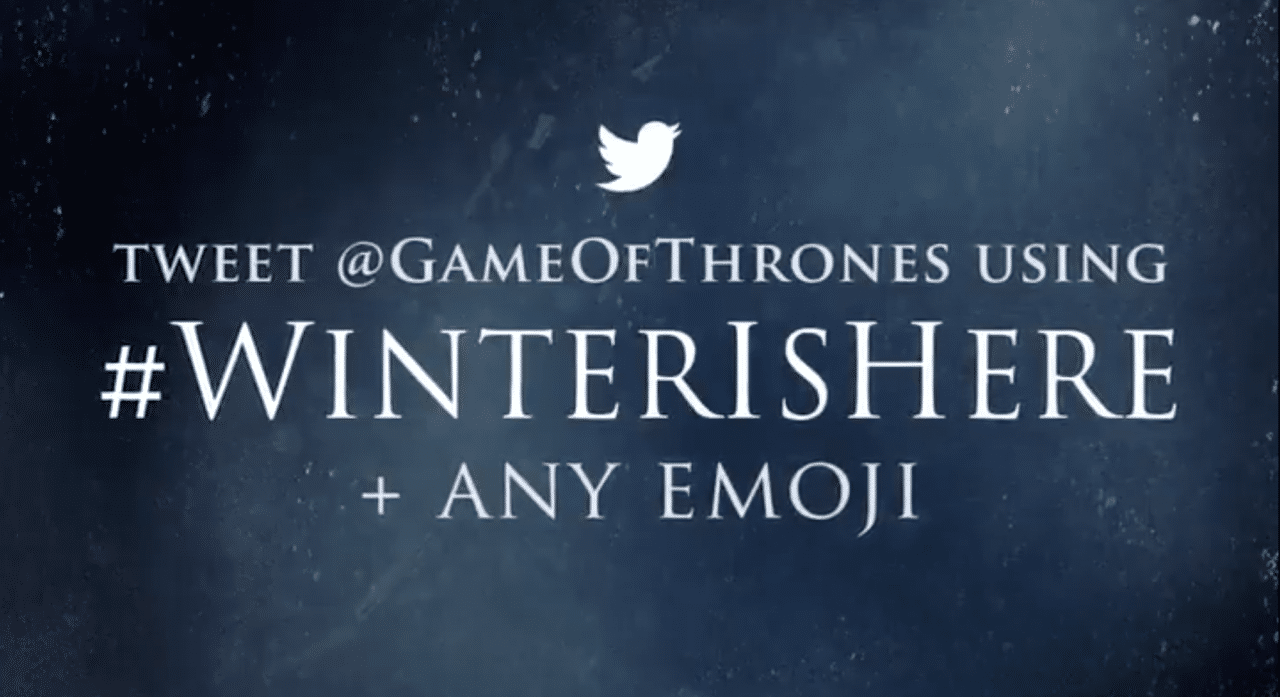 2. Tease-to-please
Teaser campaigns are an excellent way to build anticipation for your product. A teaser campaign must contain two components: the teaser ads, followed by the big reveal. This can be executed in many different fashions, and is used more frequently than you think. Taylor Swift often uses this tactic when announcing her new singles – as she did with her new song "…Ready For It." She posted about the highly anticipated football matchup between Alabama and Florida State on September 2, indicating her possible appearance during the game. The single was previewed during the game, which was soon followed by the single's release onto music streaming platforms.
The producers of ABC's The Bachelor also do a lot of teasing by tweeting out hints from their personal accounts about who the next Bachelor or Bachelorette will be, and then later announce "The Chosen One" on live TV. However, one of the most innovative approaches to this tactic comes from Samsung. It implemented a week-long "unboxing" campaign for the launch of the Galaxy S7. The term "unboxing" refers to revealing a newly-purchased product by unwrapping it and watching users' first-time experiences with the product. Samsung put a twist on this strategy by releasing YouTube videos of several consumers' reactions to the product without ever actually showing the new phone.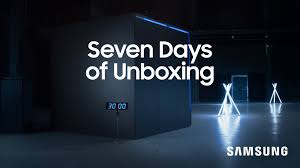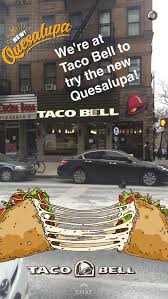 3. Utilize all your platforms.
Taco Bell truly grasps the importance of being on-trend and appealing to its youthful consumers by using its already dominant social media presence across multiple platforms to introduce the Quesalupa. The restaurant chain also capitalized on the teaser campaign by waiting to announce the actual product, referring to it as a mystery item.  The brand stretched its teaser campaign across Twitter, Snapchat, and Instagram prior to the grand reveal of its Super Bowl commercial. In addition, customers could order the mystery item from 2 to 4 p.m. on February 6 prior to the commercial's debut. Needless to say, consumer engagement skyrocketed across these platforms. Once the Quesalupa was revealed, Taco Bell created an advertisement on Snapchat in the form of a geofilter, which is a filter that users can add to their photos.
4. Use video.
Apple got out in front of consumer questions by releasing a series of 13 short videos about the release of the Apple Watch. Each video covered one feature and lasted only 15 seconds. By keeping the videos short and sweet, Apple was able to easily captivate and hang onto its audience, while allowing the consumer to digest the information with ease and better grasp the product's purpose and uses.
5. Get your consumers involved.
Consumer engagement is an often neglected aspect of social management. It can be difficult to find the correct approach to interaction with your loyal followers. However, a product launch is the perfect scenario for engagement. Contests are a great way to get your consumers involved with the product. Frito-Lay's "Do Us a Flavor" campaign is an incredible model for this tactic. The "Do Us a Flavor" contest allows consumers to submit suggestions for a new flavor of Lay's chips, and then vote for their favorites. The campaign has proved its longevity (four years strong), while evolving alongside the rise of the importance of social branding. Because the four finalists will use their personal social platforms to spread the word, it provides free brand endorsement, and cultivates curiosity.
Implementing social media and capitalizing on your existing online audience is an innovative and exciting way to stimulate curiosity and build anticipation with your consumers. These tactics are sure to start conversations and create buzz about your new product, in addition to your everyday, traditional marketing strategies.