To keep up with filters on Snapchat and catch the latest technology wave, Instagram is bringing the ability to create Augmented Reality (AR) effects to its users through a partnership with Spark AR Studio. AR as we know it has been around since 2000, but the ability for everyday users to enjoy the effects has grown with recent product updates from Apple and Android.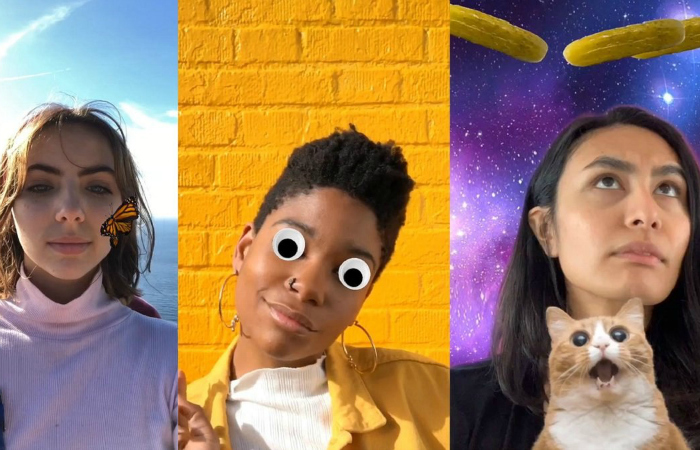 Instagram has been testing Spark AR Studio for a while, but now it's introducing the technology to the public by sharing user-created images on the platform.
Currently, the tool is for user-generated AR selfie filters. But as users become more adept at the technology, the applications for marketing and advertising on Instagram will open, and allow for a new age in social engagement. Imagine: users sharing an ad because of the creativity of the AR. Or Instagram posts getting more buzz because of hidden images that can only be seen through AR. What may have felt like a gimmick a few years ago is becoming mainstream, and users are loving it.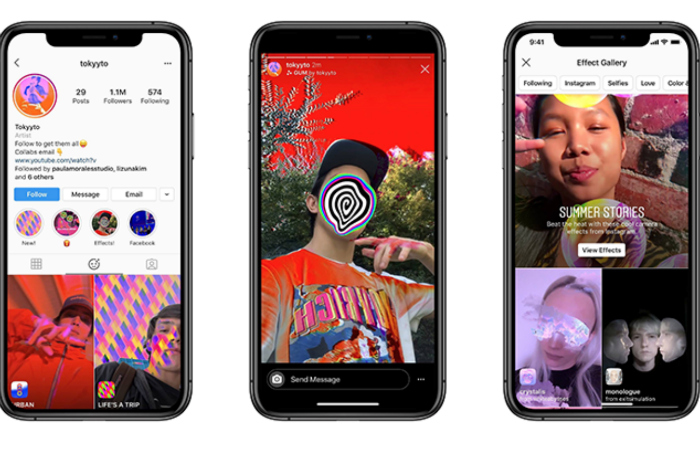 You might remember a little AR game called Pokémon GO that made the world go crazy in 2016. Within three weeks, over 100 million users downloaded the game (which blended AR images into real-world settings) worldwide. Within just a week, the game's users were spending more time on Pokémon GO than on Facebook. The creator of the game, Niantic Labs, doesn't yet have an IPO, but Nintendo (which owns 32% of the company) experienced a stock leap of over 200% following the game's release. Since the Pokémon GO craze, companies like Amazon and Ikea have invested in AR that allows customers to view products in their homes before they buy, and see how clothes look without ever trying them on.
Instagram's announcement puts AR directly into the hands of consumers to experience AR creation for themselves, which will bring the concept of AR even more into the mainstream consciousness. The days of cat ear and face swapping filters will soon be replaced with AR effects like floating particles and animated face masks. And the best part? No coding experience necessary.
https://www.facebook.com/TechAtFacebook/videos/2130677073898887/
But what will be the impact for brands? For starters, advanced AR technology on a platform like Instagram allows brands to interact with consumers in a totally new way. Brands that adopt this new tech quickly will have an advantage when it comes to reaching customers where they are, and enriching their brand experience on the platform.
AR will also offer a chance to educate and engage consumers with a brand's key messages. For example, anti-bullying advocate Maddie Ziegler worked with Instagram to create a "Kindness Filter" that overlays uplifting sentiments when users upload photos taken with rear cameras. It overlays hearts on selfies, and encourages users to give a shoutout to friends by tagging them. To access the filter, users must first follow Maddie, which is good for her brand and extends her reach.
Finally, brands may choose to create a filter for product placement, or create a fun product experience. You could imagine a soda can that pours, or perhaps a car could zoom across the bottom of a post . The possibilities are endless. Since the tool is free, smaller brands may have a better chance than ever before to get their voices heard. While it may not completely even the playing field, this new AR tool certainly gives smaller brands a leg up and a chance to stand out from the crowd.
Does your brand need help standing out on Instagram? Want to understand how to make your voice heard on social media? We'd love to talk! Contact Social Factor today.