C-suite and high-level executives joining social media is no longer just a trend — it's the norm. As of March 2019, 54% of Fortune 500 CEOs have a presence on social media, which is a significant increase from 2016 when only 40% had a social media presence. Even though over half of Fortune 500 CEOs are now on social, nearly half still are missing the opportunity to leverage social media for executive thought leadership. However, it's clear many companies see how impactful social media can be and have chosen to take the dive.
So, can your business' executives afford to not be on social?
No.
Here's why.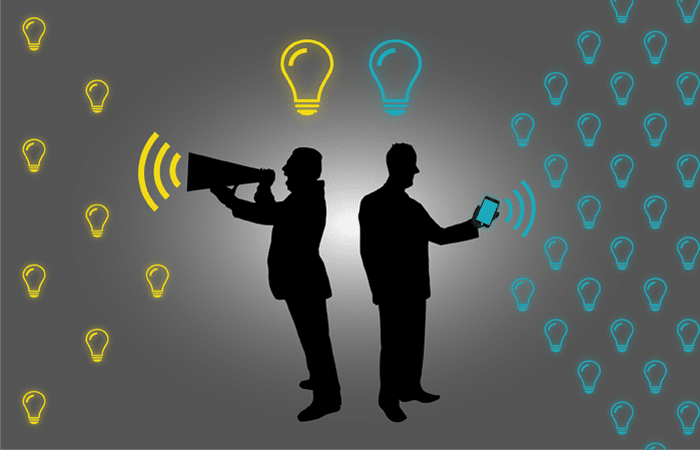 According to a recent Edelman-LinkedIn B2B Thought Leadership Impact Study, 55% of leaders in a position to make business decisions use thought leadership as a means of evaluating potential organizations they're considering working with in some capacity. If executives are missing or silent on social media, there's no supporting evidence for your company's products and services. Also, the 2019 Edelman Trust Barometer made the interesting discovery that 58% of employees look to their employers to be a trustworthy source of information about issues in society. A natural leader for the conversation for social change is a company's executive, who can use his or her influence to advance messages about key social issues. Now, where has all of this brought us?
More Fortune 500 CEOs than ever are on social media.
Business decision-makers use thought leadership to evaluate potential business partners.
Employees look to their employers to share trustworthy information.
The conditions are right for executives to jump into thought leadership, even for executives below the C-suite. It's no longer enough to just have a company represent itself on social media. In today's social landscape, company executives are brand ambassadors that support the conversation. Executives are now the brand storytellers and positioned as industry experts. Starting with the C-suite, how can a company take a top-down approach to thought leadership for executives at all levels?
1. Support Company Initiatives and Messages
When a company's employees all pull in the same direction, this collective amplification extends the reach beyond just a brand's network. With a strategic mindset, an organization can define how messages are shared from executives, with the C-suite leading the conversation. One approach is to define the message based on a company's hierarchy.
C-suite shares the view of how an initiative affects the business or industry.
High-level executives share perspective on specific aspects of an initiative's impact on products or services.
Lower-level executives take a customer-centric approach on how an initiative will positively impact a customer's bottom-line.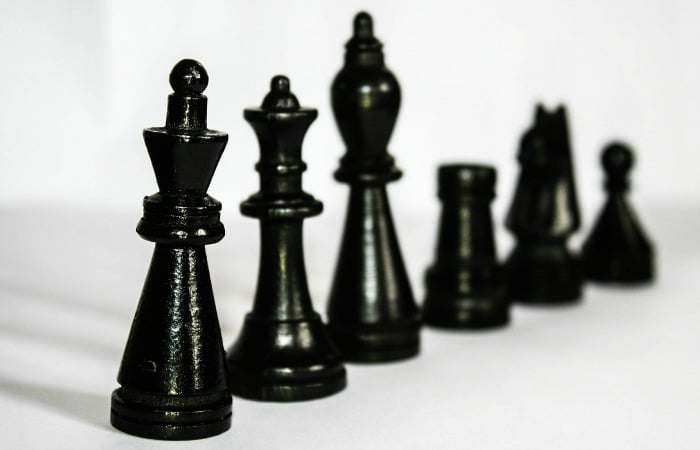 2. Share Industry-Relevant News and Opinions
If an executive's timeline is solely company-related announcements and brand messages, an organization runs the risk of the target audience tuning out. At Social Factor, we believe a company should earn the right to sell, and that idea also applies to executives. This statement means that your content mix should keep an audience engaged to the point that, when there is a call to action, the audience member will be open to engaging. How do you do this?
Identify relevant, key industry topics.
Create parameters for sharing third-party content.
Develop executives' unique position and tone of voice.
3. Shape the Company Narrative and Perspective
Your company has a mission, vision, and values, which bleed into social issues facing society. Recent studies have shown that consumers expect brands to weigh in on social issues. If the mission of your company is to push technological boundaries, then STEM education could be a key topic. If equality is central to your company, then topics of diversity and inclusion should be top of mind for your executives. Beyond work-related topics, the personal interests of a company's executives support authentic social engagement.
Define the issues your company is passionate about.
Determine how executives engage in the conversation.
Empower executives to support positive societal change.
When developing an organization's content strategy, a holistic approach that includes company, philanthropic, and personal content positions executives to drive thought leadership and build brand reputation. If your organization is looking for a strategic partner to build an executive thought leadership program. Social Factor is ready to build a customized plan to support your goals. Contact us today!