Niche marketing is smart in a few instances. For example, Lefty's Left Hand Store markets to left-handed people. Since 95% of the population is right-handed, targeting the 5% who don't want right-handed products is a smart business model. But it wouldn't make any sense for Lefty's to start carrying products for right-handed people because its brand is built for its specific niche audience, which is its strength.
Most businesses have a defined target audience, but unless that audience is as exclusive as Lefty's, staying within that target bubble is often a bad strategy. There's a difference between determining your target market and stagnating inside that target market's bubble. When it comes to planning for your brand, here's why stepping away from your target audience might be the best plan for long-term success.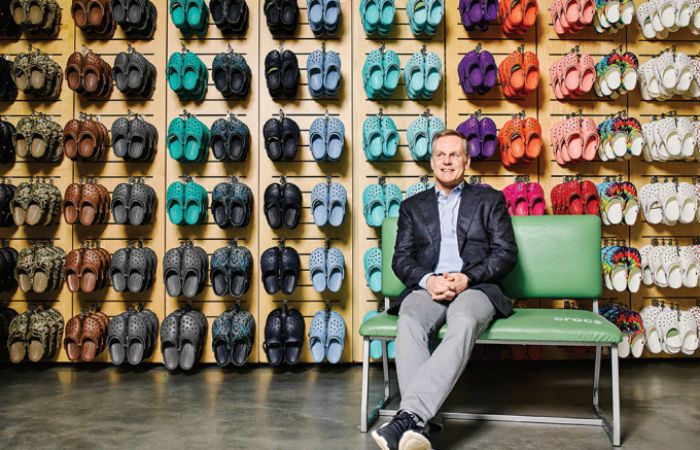 Though it's important to know who your brand is targeting, it's equally important to realize that the audience you're ignoring today may be exactly who's looking for your product tomorrow. Let's look at Crocs as an example. Crocs launched in 2002 as a brand that built its foundation on function over form, and focused its efforts on Northeasterners who liked to boat or garden. The comfort and utility of the brand's clogs, with its anti-slip heel and aerating holes, soon appealed to those who worked in kitchens, hospitals, and other professions where comfort and dependability are needed. Crocs may have been ugly, but the shoes were also incredibly useful. By 2006, the brand shifted its positioning to eco-friendly, no-frills, and useful to the masses. By stepping beyond its original niche market, fourth-quarter revenues increased 236% to $112.9 million vs. $33.6 million the previous year.
After a few years of impressive sales, the allure of Crocs began to fade. First came announcements that the loose-fitting heel strap may cause foot issues. Then, consumers grew tired of the unchanged, no-frills design that originally seemed so sensible. Within a decade, the company had seemed to rise, fall, rise and fall again. In 2018, Crocs announced it would close all of its manufacturing facilities, as well as 160 of its retail stores. Crocs' CFO resigned, and it appeared the brand might meet its final demise. But, there's more to the story.
When CEO Andrew Rees took over Crocs in 2017, he knew it would be a long road to make Crocs relevant again. Instead of sticking with strategies from the past, Rees turned the brand's focus to "clog relevance and sandal awareness." This new targeting successfully introduced Crocs to a new generation of consumers, and the shoe became recognized as fashionable rather than just functional. Because of this bold move, Crocs went from near bankruptcy to re-emergence as a stylish, "must-have" shoe. Even popular musical artist Post Malone sings about "… thousand dollar Crocs" in his song "I'm Gonna Be". The rapper/singer continues to show his love for the brand by creating several new shoe designs (one of which sold out in less than two hours). He's now working on his fourth collaboration with the brand.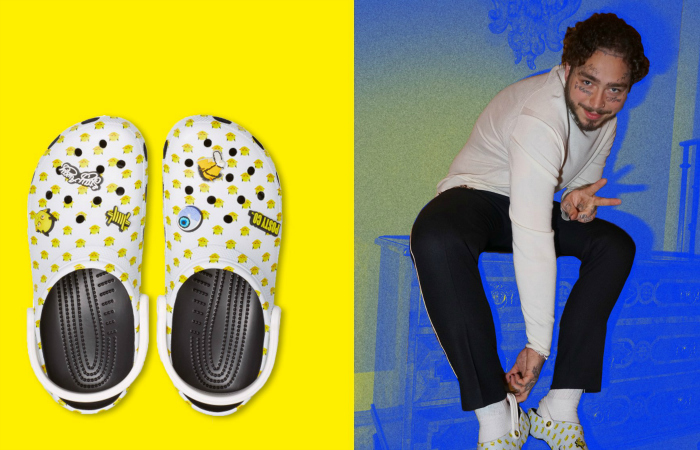 In the two years since Rees took over (and less than a year after the announcement of manufacturing and store closings), Crocs has risen to be the 13th most popular brand of footwear (up from 30th in 2017). And the brand has signed on for collaborations with designer Vera Bradley and several other designers as well. From the boat-enthusiasts and gardeners of 2002 to the VSCO girl fans of today, Crocs has shown itself as a leader in the art of retargeting.
Understanding your brand's audience is important, but you have to keep looking for how your audience will grow and change. Not every brand will need to go through the same overhaul as Crocs. But, by staying up-to-date on trends, watching for shifts in consumer behavior, and closely monitoring sales, brands stand a better chance at staying relevant in a constantly evolving marketplace. Crocs has endured many ups and downs, but by shifting its target audience, the brand has shown it can withstand the test of time. If your brand needs help with strategic direction for the future, Social Factor can develop a digital strategy that keeps your brand top-of-mind. Contact us using the form below to discuss all of your digital marketing needs.
[gravityform id="1″ title="true" description="true"]