We've all seen it by now: one of the most retweeted tweet of all time. What started as a joke (#nuggsforcarter) quickly gained momentum and attracted attention from Microsoft,  Amazon,  Google,  NASCAR and many, many more. On April 5, 2017 Carter Wilkerson tweeted a simple question. "Yo @Wendys how many retweets for a year of free chicken nuggets?" Wendy's reply? "18 Million." By May 9, Carter Wilkerson's tweet surpassed Ellen DeGeneres' Oscar selfie tweet, which held the previous record at 3.4 million retweets.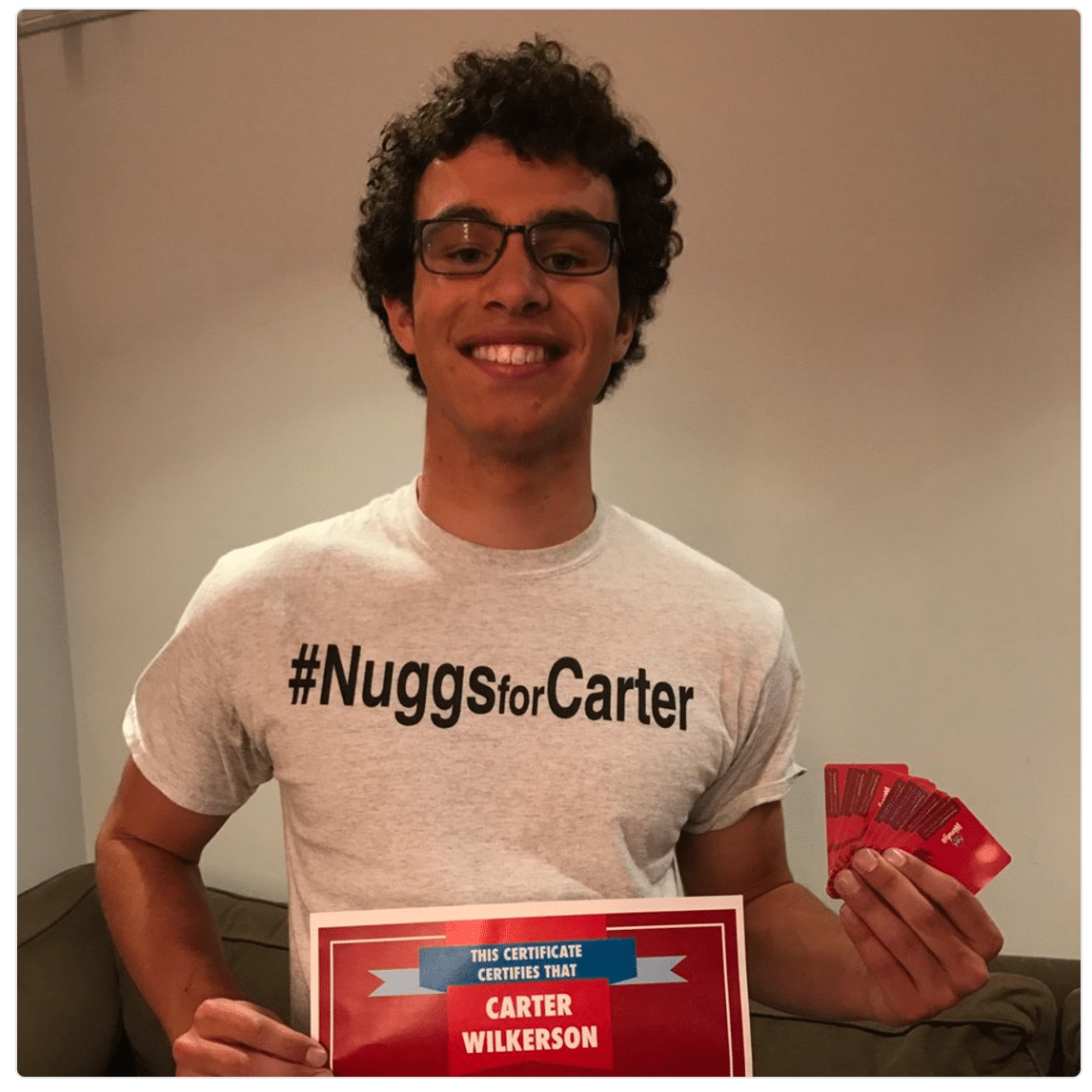 Carter Wilkerson didn't quite reach 18 million, but Wendy's deemed 3.5 million retweets impressive enough to win free nuggets for a year. For an entire month, brands, celebrities and various news outlets assisted Carter in his quest for free "nuggs." This viral sensation would not have happened without Wendy's actively listening and engaging with its audience. This isn't Wendy's first viral tweet, either. The fast food chain made headlines for months with its witty comebacks and hip lingo it uses. Wendy's has tweeting down to an art and this instance with Carter perfectly illustrates the power of social listening.
It's important, now more than ever, to be present where your audience is present. In a day and age where a single tweet can change someone's life, you don't want to miss out on the opportunity for your brand to do the same. We've all had bad customer service experiences, (especially over the phone,) but when your audience reaches out via Facebook, Twitter or Yelp, that's all public. This gives you the opportunity to shape the way potential customers view your brand. You're also given the opportunity to shape that individual's experience with your brand and build loyalty.
Listen to Understand
Stephen R. Covey hit the nail on the head when he said, "Most people do not listen with the intent to understand; they listen with the intent to reply." To build and foster growth, commitment and trust in your brand, you need to start by listening. In listening effectively, you can address any concerns or grievances one person – or even a group – may have, and demonstrate your brand's understanding of your audience. You also have a unique opportunity to hone in on key complaints or issues that need to be addressed, and gauge your brand's overall sentiment to ensure your business' future growth and success.
Do you know where and how your business can improve? Do you know how people feel about your brand and products overall? Social listening can help you answer these questions and more. By listening to understand, you can get a feel for which direction your business should move in and measure how your audience reacts with each step.
Engage Effectively
Keep in mind, these are real people you're engaging with. If potential customers view your social media profiles and see the same complaint voiced over and over again, followed by your brand's typical, "We're sorry to hear you feel this way. Please contact our customer service line at 555-555-555." response and no real change occurs, this isn't effective engagement. With the great power of social listening comes a great responsibility to be proactive and search for conversations your audience is having about your brand. Take the time to learn about what your audience wishes you would do differently and react appropriately. To put it simply, if you're going to talk the talk, you've got to walk the walk.
Social listening not only shows that you're present, but also reassures your audience that your brand truly does care. Through social listening, you can foster loyalty with your current customers, while also demonstrating to potential customers your brand's capability to effectively listen and respond. Who knows, your brand might end up being the one behind the next most retweeted tweet of all time. If anything, you don't want to miss that opportunity.
Want to learn how to engage with your audience through social listening? Let us know how we can help!