Any time a brand posts content online, this message becomes part of the brand's marketing mix. Just because social media has a low barrier to entry and can be executed on a small budget, this doesn't mean that a company's social strategy should be cheapened. Like ANY marketing campaign, a brand's social media efforts should be unified behind a specific set of goals.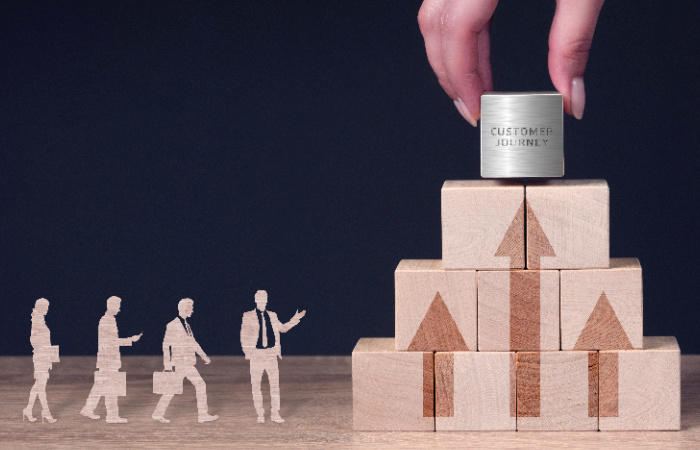 Marketing will always have the same end goals — sales, brand loyalty, and ultimately brand advocacy. However, no single campaign is going to convert everyone in their target audience to buy loyally and tell their friends to do the same. To effectively communicate and grow brand relationships, campaigns should focus on motivating customers to move from one point in the customer journey to the next.
There are many versions of the customer journey in the marketing world, all with varying names and steps. We are going to take a look at five key transition points that we have found to be the most valuable for campaigns to be built around, along with some best practices that can be used across all social channels to achieve these campaign goals.
Transition Point #1: Unaware to Aware
This is the first step in building a relationship between brand and consumer. At this point, the customer doesn't yet know that your brand/product exists. Your goal should be to introduce yourself. So your campaign needs to grab their attention and make him or her remember who you are. Social efforts should focus on being entertaining, engaging and worthy of being shared. Your content should bring something of value to the consumer and entice him or her to listen.
Content Tactics:
–Entertaining
–Engaging
–Shareable
Transition Point #2: Aware to Informed
Now that the customer is aware of your brand/product, it's time to educate him or her further. The customer needs to know who you are and why he or she should become a customer of the brand. Descriptive posts and Q&As are great methods for informing your audience, but most of your social efforts in these campaigns will redirect the consumer to larger pieces of content. Social media is a great promotional tool that can bring attention to websites, blogs, help centers and other platforms where consumers can take a deep dive into your brand's values and important qualities.
Content Tactics:
–Descriptive content
–Q&As
–Help Centers
–Blog links
–Websites links
Transition Point #3: Informed to Trial
Once the customer is well-versed in your brand/product, you need to motivate him or her to experience it. Posts that highlight the benefits and most desirable parts of your company will cause your audience to start imagining it in their own life. If he or she is still not ready to try things out, limited-time discounts and coupons can increase the urgency of buying sooner rather than later. Additionally, giveaways are a surefire solution to get a foot in the door.
Content Tactics:
–Showcase the product
–Emphasize benefits
–Discounts/coupons
–Giveaways
Transition Point #4: Trial to Loyalty
There are customers that have tried your product before — potentially a number of times — but still consider other alternatives when choosing between brands. If longevity is the goal for your company, you will need to craft a campaign that helps create repeat customers. When a consumer is upset about a recent experience with your brand, social listening and social care are great initiatives to put in place to intercept and remedy those situations. Rewards programs and an online brand experience are also effective.
Content Tactics:
–Social listening
–Social care
–Rewards programs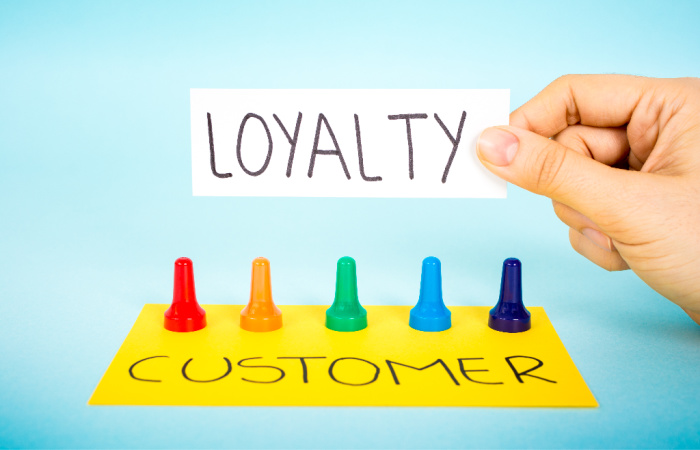 Transition Point #5: Loyalty to Advocacy
If you have achieved a loyal relationship between a customer and your brand, the next step is to encourage him or her to tell others about it. Word-of-mouth is one of the most powerful marketing tools available, and user-generated content is a great way to cultivate it. Providing happy consumers with opportunities to write reviews and share their experience will inspire others to start their own customer journey with your company. Then the cycle repeats.
Content Tactics:
–Reviews
–Shares/RT/Likes
–Brand ambassadors
–Hashtags
–User-generated content
These practices are not exclusive from each other, and in fact, they frequently overlap. The important part is taking a brand's social strategy seriously by having a specified goal that all campaign efforts are directed toward. The brand won't reach its fullest potential if the content is posted without a purposeful strategy.
If you are interested in devising a social campaign with set goals that apply these tactics to your brand on the platforms that are right for your company, contact us today.