Though it happened slowly over several years, the collapse of Google+ still caught many users by surprise. Even as tech products come and go like the latest fashions, It's hard to imagine how a company that defined web browsing and the standard for email couldn't also create a widely-adopted social platform. It's through that lense that we're taking another look at Facebook, as it battled through data breaches, congressional hearings, calls for regulation, and some high-profile users jumping to competitors.
In 2018, the Consumer Data Protection Act was introduced, which would give the Federal Trade Commission (FTC) power to levy more severe penalties on companies and executives that violate consumer privacy. The legislation allows for a fine of up to five million dollars, and a prison sentence of up to 20 years for executives. With Facebook CEO Mark Zuckerberg still avoiding shareholder questions about whether he would be willing to step down from his leadership position, some are wondering, is Facebook in danger of going the way of Google+?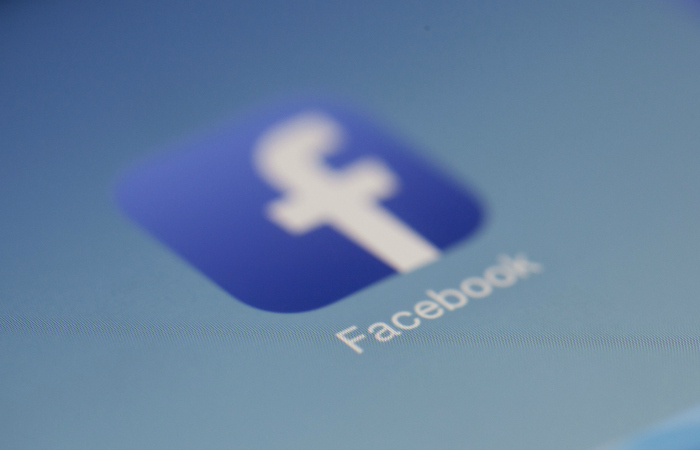 The short answer is no, absolutely not.
Facebook is far too integrated into the everyday lives of its users to collapse any time soon. The network effect (when something has value because everyone uses it) will keep the platform stable for years to come. Currently, Facebook has over 2.7 billion Monthly Active Users (MAUs), which translates to one-third of the entire world's population. Of those users, about three-quarters of them visit the site daily, and over half visit multiple times a day. Also, consider how frequently sites prompt users to connect to Facebook to sign in, rather than set up a separate account. According to Gigya (now SAP SE), as far back as 2015, Facebook was responsible for 62% of all social logins across tens of thousands of sites. Google and Apple are both trying to gain some of that social login marketshare, but neither come close to the level of integration that Facebook has achieved.
Since news of the Cambridge Analytica data breach broke in 2018, Facebook took major steps toward restoring its reputation, and also made the user experience safer. An investigation was opened to examine all apps that had access to large amounts of data before the breach. And any developers who didn't agree to a full audit of its access were banned from the platform. Facebook also limited developers' access to prevent future data abuse. Perhaps most importantly, Facebook added a tool to the top of the News Feed that provides an easy way for users to revoke apps' permission to their personal data.
For a while, reports made it seem that, despite Facebook's hard pivot into prioritizing data privacy, users were still leaving the platform. From tech giants and celebrities like Elon Musk and Will Ferrell, to politicians and journalists like Lisa Helps (mayor of Victoria, British Columbia, Canada) and Walt Mossvberg (columnist for The Verge and Recode), the #DeleteFacebook movement created expectations that Facebook's stock prices and MAUs would drop. However, the opposite occurred. Only months after the breach, stocks rose to an all-time high, and MAUs have continued to grow and even beat revenue estimates with an increase of over 55 million since the end of 2018.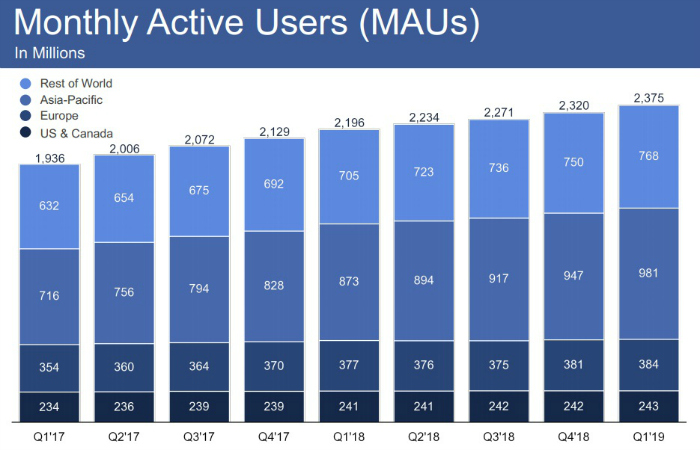 Though Facebook isn't the only platform that can be utilized by business, it remains the biggest. And, it's not slowing down. For its users, this is a good thing. While there are some "early adopters" on the internet who enjoy testing out new platforms, more often than not, social media users don't like change. Knowing what to expect from a social media platform empowers users to utilize all the tools available on it with more ease, and helps businesses achieve a higher ROI through social efforts.
While Facebook isn't necessarily the best social channel for every business, understanding how to strategically create content and manage audiences on a platform that reaches billions is critical for success in the digital marketplace. Need help navigating Facebook, or deciding which social channel is best for your business? We'd love to talk! Contact Social Factor today.