It's easy to make excuses. We all do it. Each day has its own list of important items that need to be done, and inevitably, there's always something left undone. As a CEO, I constantly struggle with not having enough hours in the day, let alone the extra time to think strategically about myself as a thought leader in the digital realm. But for executives, here's why social media can no longer be pushed to the bottom of the to-do list.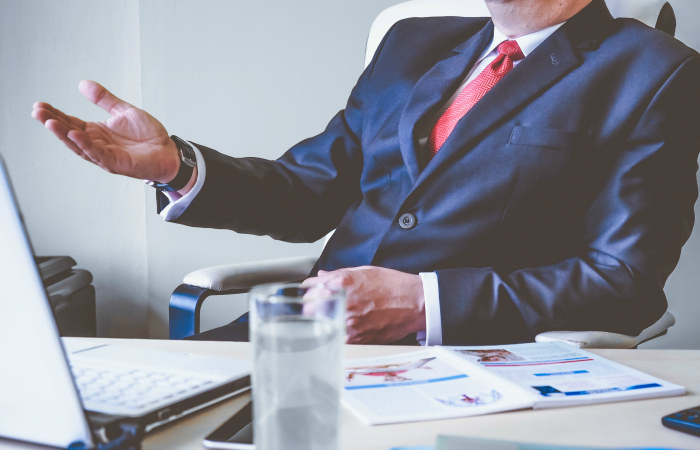 According to the 2019 Edelman Trust Barometer, "71% of employees agree that it's critically important for their CEO to respond to challenging times, like industry issues, political events, national crises, and employee-driven issues." This statistic is one reason why the same report recommends that an organization's leadership "be visible and show a personal commitment, inside and outside the organization." Part of that external communication strategy should include a social media presence.
In my last blog, I shared how social media is no longer optional for executives and outlined how a top-down strategy is possible within an organization. Even with all the signs pointing toward thought leadership contributing to positive brand and personal reputation, an executive's digital thought leadership presence is often pushed down the list of priorities for a variety of reasons. Let's take a look at how executives can overcome the most common barriers.
Barrier: I don't even post to my Facebook. I don't have enough experience in social to begin posting content now.
Solution: Surround yourself with people that have the right experience in digital and social.
You've probably heard the phrase, "No man is an island." In many cases, it takes a great team or content support system for an executive to achieve success on social media. While there are some CEOs and executives who can achieve some level of success on social on their own, (like Tesla CEO Elon Musk) oftentimes an executive will have content creation support for his or her social content. More than just an extra set of hands to publish content, we at Social Factor recommend that executives have a digital content strategy to take advantage of all the benefits that a social media presence offers.
Barrier: I'm busy enough as it is. I don't have time to post on social media.
Solution: Reallocate resources for social media.
A recent study of how CEOs manage time published by the Harvard Business Review found that the average CEOs works an average of 62.5 hours a week, which leaves precious little time to add new action items. But whether an executive manages his or her social media presence directly or collaborates with an internal team or external agency, social media takes time.
You're already spending time building the reputation of your organization through involvement in professional and community involvement. Another means of building reputation is thought leadership. The 2019 Edelman-LinkedIn B2B Thought Leadership Impact Study found that 87% of business decision-makers said that "thought leadership enhances brand reputation."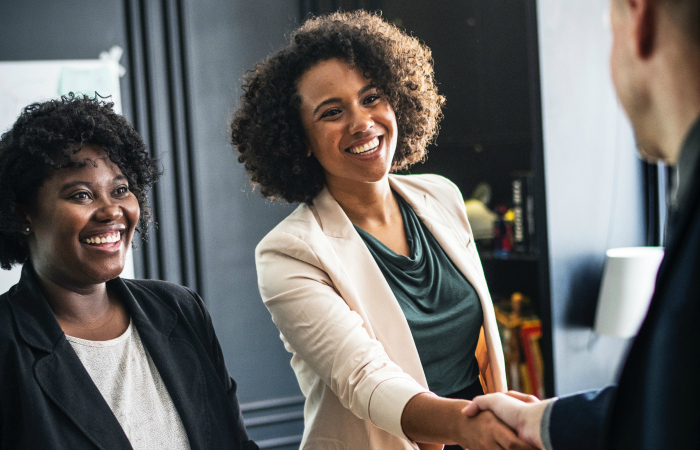 By taking as few as 15 minutes each morning to share a quick thought, posting a company blog, or engaging with content online, an executive can extend that reputation building into an executive thought leadership presence online. In the case of working with an internal team or external agency, an executive's time could be approving proposed content to be published on his or her social channels. In either scenario, an executive is taking a task that he or she is already doing on behalf of the organization and leveraging it in a new way.
Barrier: What would I post? I don't have enough content to share.
Solution: Plan ahead with a content strategy.
If you already know where you're going, your destination is easier to find. By identifying key messages and topics in advance, content development is much easier. It might seem overwhelming at first, but with the support of a strategic plan to guide your content, you can do it. One simple idea is to look at your agenda for the week or month and identify opportunities for social content. Here are some examples:
Major internal or external conferences and meetings
Speaking engagements
Publishing blog content
Company or product announcements
Part of a well-rounded content strategy is sharing content on topics that exist beyond the four walls of your organization. It's important to share content as a thought leader that relates to your business or industry, but isn't specifically related to your organization. This type of content keeps your audience engaged and keeps your content stream from feeling overly promotional. What trade or business publications do you read every day? Start there. Identify articles and blogs that you think your audience would find interesting. Sharing this type of content helps to make you an authentic resource for your online community.
Barrier: What I do and say affects our bottom line. I can't be on social media. It's too risky.
Solution: A strategic plan and proper management mitigates risk.
You wouldn't go into a new business pitch without a plan. The same goes for your social media presence. The risk involved in using social media comes from posting content without a strategic plan, platform support, and oversight to ensure content is consistent.
For executives, it's critical to understand the filter of what should and shouldn't be posted to social media. That content filter relates to the volume and degree of personal information that is shared. Similarly, that filter applies to the type of business information that goes online, like excluding confidential client information and private company financial information. If you're not sure about it, don't post it.
Barrier: There is no tangible ROI for social media. What's the value of posting on social?
Solution: Social media thought leadership influences brand reputation, which impacts consumer decision making.
The stats don't lie. The 2019 Edelman-LinkedIn B2B Thought Leadership Impact Study found that 89% of business decision makers said that "thought leadership increased trust in an organization." A recent Hootsuite white paper stated that "three out of four consumers say a CEO's presence on social makes a brand more trustworthy," and companies with CEOs active on social media are "perceived 23% more positively than companies with inactive CEOs." It's clear that the intangible value thought leadership generates is invaluable to you and your brand.
At Social Factor, we recommend having a strategic plan in place for executive content. For our clients, we take time to understand the goals, key messages, audiences, and tone of an executive to ensure that his or her social content is authentic and supports positive business outcomes. If Social Factor can support your path to executive thought leadership, contact us today!