When it comes to digital strategy, understanding who your audience is and what content resonates with them (i.e. giving them what they want) is the key to success. Consumers don't follow every brand they interact with online. Understanding how to speak to the consumers who choose to follow your brand is essential for getting the most value out of the social touchpoint. While some brands play it safe, these seven social media leaders have raised the bar on what it means to make customers part of the conversation. From fast food, to retail, to tech to consumer goods, the digital strategies of these brands are paying off in a big way.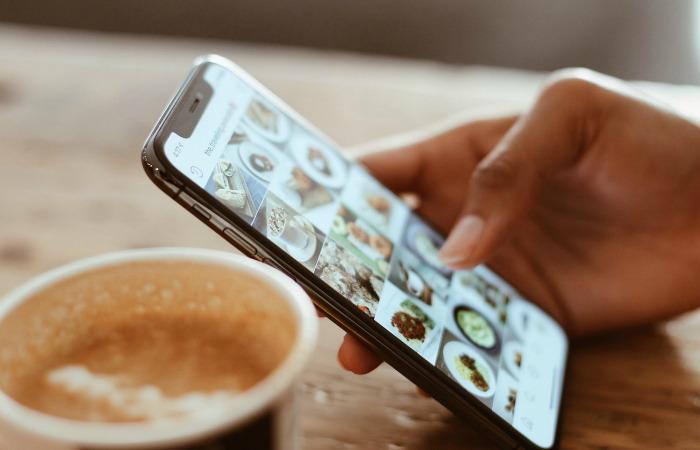 1. MoonPie
Despite being a century-old brand, MoonPie has managed to rocket to Twitter stardom and eclipse its competition with its unexpected, zany, and off-the-wall content and responses. With posts like, "Let us guess your cat's name," and a long-running campaign to put MoonPie on the moon, this brand has proven that a memorable brand voice can take a product out of this world.
2. Tesla/Elon Musk
Tesla has made a name for itself on Twitter, but it's the content from its irreverent and sometimes controversial CEO, Elon Musk, that keeps the brand at the front of the pack. Musk is such a strong, consistent voice on Twitter, that his name is nearly interchangeable with the brand and gives it a credibility that it wouldn't have without him.
3. DoorDash
DoorDash knocks its competition out of the picture with responsive social care and mouth-watering Insta pics, while managing to make all of its social channels welcoming and unique. Even as competitors GrubHub (which had a five-year head start on social media), Uber Eats, and other food delivery services have seen decline, DoorDash is growing and shows no signs of stopping anytime soon.
https://www.instagram.com/p/B1-FdQiHct1/
4. Netflix
While Netflix's Twitter is ultra-responsive and has no problem showing its more eccentric side, the media streaming services's Facebook and Instagram accounts are all about the fans. In short, Netflix has no chill when it comes to social care, and its fans love it. When it comes to walking the line between relatable and professional, Netflix is the company to beat.
https://www.instagram.com/p/B24QaQnHGjg/
5. Domino's
If you've found yourself falling out of love with pizza with the new wave of diet crazes, don't worry – Domino's is ready and willing to woo you back. With truly personable Facebook social care, witty Twitter antics, and an Instagram feed overflowing with everything pizza, Domino's is the living embodiment of "pizza"zz.
https://www.facebook.com/Dominos/photos/a.34325539956/10151188732714957/?type=3&theater
6. Walmart
We know that Walmart is highly responsive when it comes to Twitter social care, but it's the light-heartedness of many of its Facebook posts that really make the big-box retail brand stand out. With employee spotlights, parking lot game show antics, and even customers who want to help one another, the "Welcome to Walmart" feel is strong on its social channels.
https://www.facebook.com/walmart/posts/10157825600154236
7. Dove
Beauty standards on social media make achieving perfect skin and unrealistic body standards an impossible aspiration, and teens are suffering more than most. In response, Dove launched a digital campaign aimed at helping women "love the skin they're in." Not only did Dove's campaign show uniqueness as beauty, the personal care brand turned its Instagram account into a place for women to embrace their differences and show that everyone is beautiful.
https://www.instagram.com/p/B0x0am5HenD/
What makes each of these brands stand out is how each one keeps its customers front and center on social. Domino's goes above and beyond to respond to customers, regardless of whether comments are positive or negative. Similarly, Walmart provides content on its digital channels that reflect its values and aspirations. Success in digital media isn't all about snark, or eccentricities like Netflix, but in presenting a wholly unique brand voice that speaks to consumers in meaningful ways, and provides content that makes them want to come back for more.
Following a brand is a show of trust. Whether it's encouraging content like Dove, or the oddities coming from Moonpie, brands want to be part of the conversation. And these seven brands exemplify that in different ways, but also show that strategic planning can enable any brand to find ways to stand out and keep customers coming back for more. Are you looking to retool your digital strategy, or implement community managers who will take your brand voice to the next level? Social Factor would love to help.